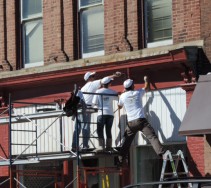 "Let's Paint the Town" is a new project that Lucy is working on focused on revitalizing the downtown core of the small Ontario town, Dresden. The downtown has many features that are worth saving and can be used to build a brand for the town. Recently, Lucy met with the Dresden Business Improvement Association to discuss options and opportunities to tap into using components of visual merchandising to accomplish their goals.
read more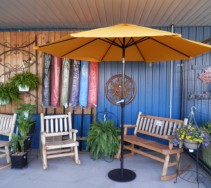 Elgin Feeds Country Store gets a new look! Lucy transformed the facade of this country retail store into a display that will attract customers as they drive by. It is inviting and creates a memorable experience for visitors. The new facade also is in harmony with the surroundings and the store brand. View before and after photos…
read more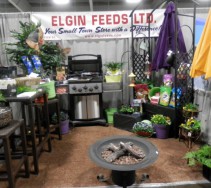 Lucy works with Elgin Feeds Country Store to create an interesting and enticing tradeshow display at the Home and Garden Show.
read more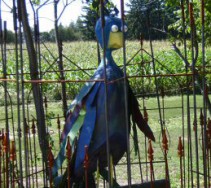 With her artistic flare and sense of whimsy, Lucy turned a rural store into a thriving retail and tourist destination. View a view photos from this unique folk art environment …
read more